Profile Picture Maker Review
*Note: This review is for "profilepicturemaker.com," not the "Profile Picture Maker for Instagram" mobile app. (We hear "Profile Picture Maker for Instagram" pics have large watermarks unless you pay.)
Here's everything you need to know about using the Profile Picture Maker for cropping and editing your profile pictures.
Is Profile Picture Maker a Scam?
Nope. It's legit.
There were some tricky ads — that is, ads that seem like they're part of the app, so you can be tricked into clicking on them. This is just confusing more than anything else, though.
Is Profile Picture Maker Really Free?
Yes. We were easily able to download the finished image without a watermark or any funny business.
What Does the Profile Picture Maker Do?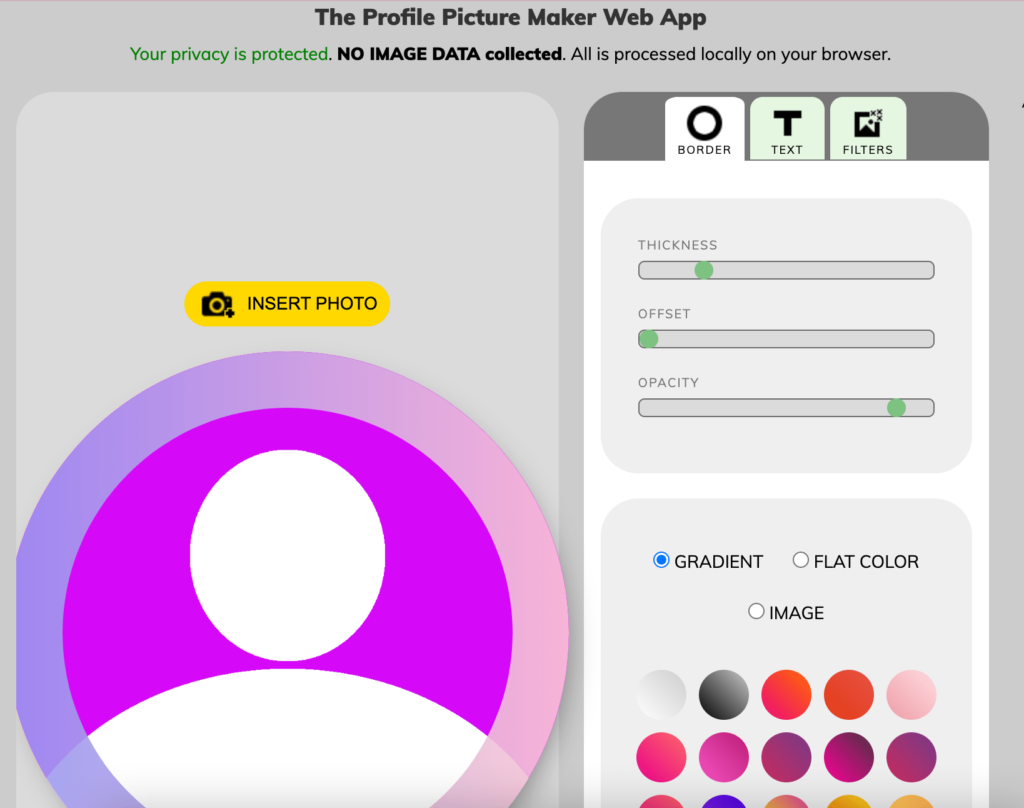 Clicking on the editor will take you to this handy dandy profile picture creator studio. Choose your border width, color, and gradient. Apply text along the border or opt for a filter.
There are no advanced editing tools, but as long as your needs are simple, it's a quick and easy fix.
Finally, when you're finished, click the Save button. The file will immediately be uploaded into your PC's download folder.
The default 612x612px square will work swimmingly wherever you upload it, however, so need to stress on this.
And that's it!
So we'd say it's a pretty simple, handy editing tool for cropping and/or slightly tweaking your profile pictures.
Psst… Want to Look 😍😍😍 On Facebook, Instagram, Tinder, etc?
Test your profile pics on Photofeeler! (Especially if you use dating apps/sites.)
Photofeeler tells you how you're coming across in pics — if you look attractive, smart, trustworthy, fun, confident, and more.